Different Dangerous Goods Classifications in Singapore
The island of Singapore is about 620 sq kilometers with an average population density of about 4,000 people/sq kilometers. For a city with a high population, it is very important for hazardous substances to be controlled so that any public exposure to any accidental release could be avoided.
Furthermore, the large parts of Singapore are used as water catchment areas. This means that it is a must to ensure that chemical storage facilities and transport vehicles avoid such areas if possible. This is to ensure that pollution is avoided and protecting the drinking water sources to get contaminated.
This awareness of the hazards posed a risk to both human and environmental health from the manufacturing, storage, transport, and the use of hazardous chemicals has come about in recent years due to news from other developed and developing countries on industrial accidents. 
The one thing with Singapore is that the government protects its people – ensuring their health and safety. So with that said, the government has implemented measures to control and minimize potential risks from industrial developments that are handling large quantities of hazardous substances. Let's delve deeper into these laws when it comes to dangerous goods classification.
The Pollution Control Department (PCD) of the National Environment Agency is the governing body that controls any toxic and environmentally hazardous chemicals under the Environmental Protection and Management Act (EPMA) and the Environmental Protection and Management (Hazardous Substances) Regulations.
For flammable petroleum products in Singapore are controlled under the Fire Safety Act by the Fire Safety & Shelter Department (FSSD) of the Singapore Civil Defence Force (SCDF).
For those radioactive substances are controlled by the Centre for Radiation Protection and Nuclear Science (CRPNS).
Pollution Control Department's Control Strategies
The hazardous chemicals that are controlled under the PCD are the following:
Pose a mass-disaster potential

Highly toxic and polluting

Generates waste that cannot be safely and adequately disposed of
In Singapore, hazardous chemicals are implemented based on the following measures:
Planning control

– PCD checks and ensures that new residential and industrial developments are properly sited and are compatible with surrounding land use. PCD also imposes environmental pollution control requirements to be incorporated into designs of developments to minimize pollution and to mitigate pollution impact on surrounding developments.

Licensing control

– These are implemented under the Environmental Protection and Management Act (EPMA) and the Fire Safety Act. The licensing controls prevent unauthorized persons from handling such substances and ensure proper safeguards are taken at all times in the handling of the substances to prevent accidental releases and mitigate the adverse effects if they occur.

Enforcement – Under the Act and its Rules, PCD officers are empowered to carry out regular inspection to check into the following aspects of controls:

Import, purchase, and sale of Hazardous Substances

Storage

Transportation

Labeling

Maintenance of records and sales documents

Check that all hazardous substances are safely disposed of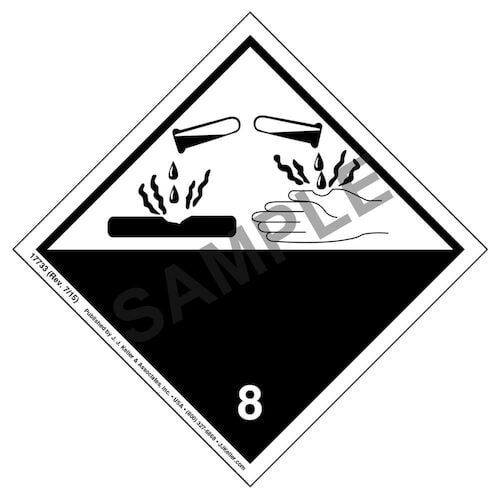 PCD officers are authorized to:
check and search premises;

extracts records and documents for investigations; and

conduct surprise checks on road tankers used for transportation.
You can check further details from the Singapore government regarding dangerous goods classification.